In January 2019 we started a new event at Cafe Patini:
The "English-Stammtisch"
The guidelines are very simple: there are none!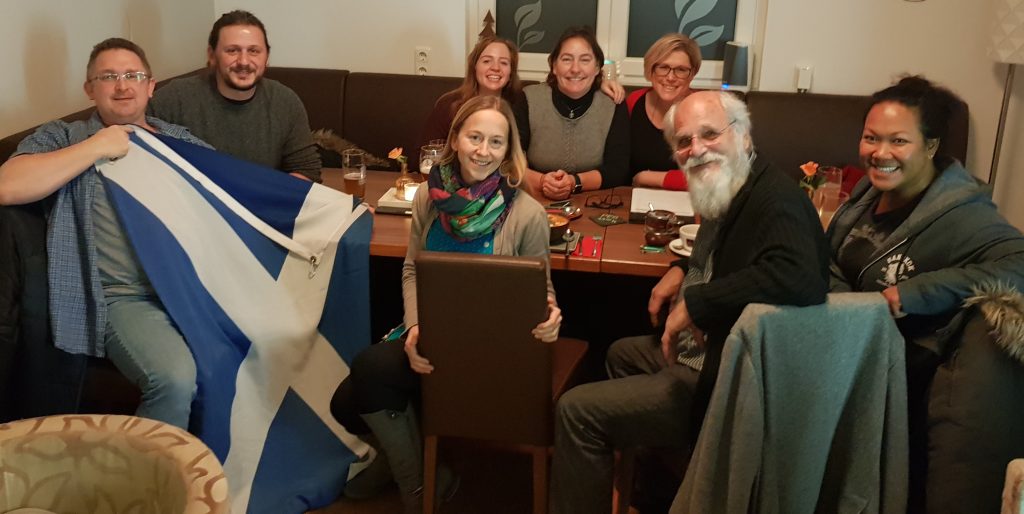 Everyone is welcome to join us and simply have a chat. Perhaps you are a native English speaker, an English teacher, a student or just someone who would like to speak English occasionally to improve your English conversation skills.
At the first "English-Stammtisch" on 08.01.2018 we started with: 2 Scots, 4 Americans and 2 Germans. Immediately, the room was alive with vibrant discussions and great conversations 🙂
When: Monthly (frequency can be increased upon request)
Where: Café Patini – Franz-Liszt-Straße 8, 84478 Waldkraiburg.
Time: 19:00-22:00 o'clock
Just drop in, a registration is not necessary.
All dates can be found at: http://patini.de/veranstaltungen.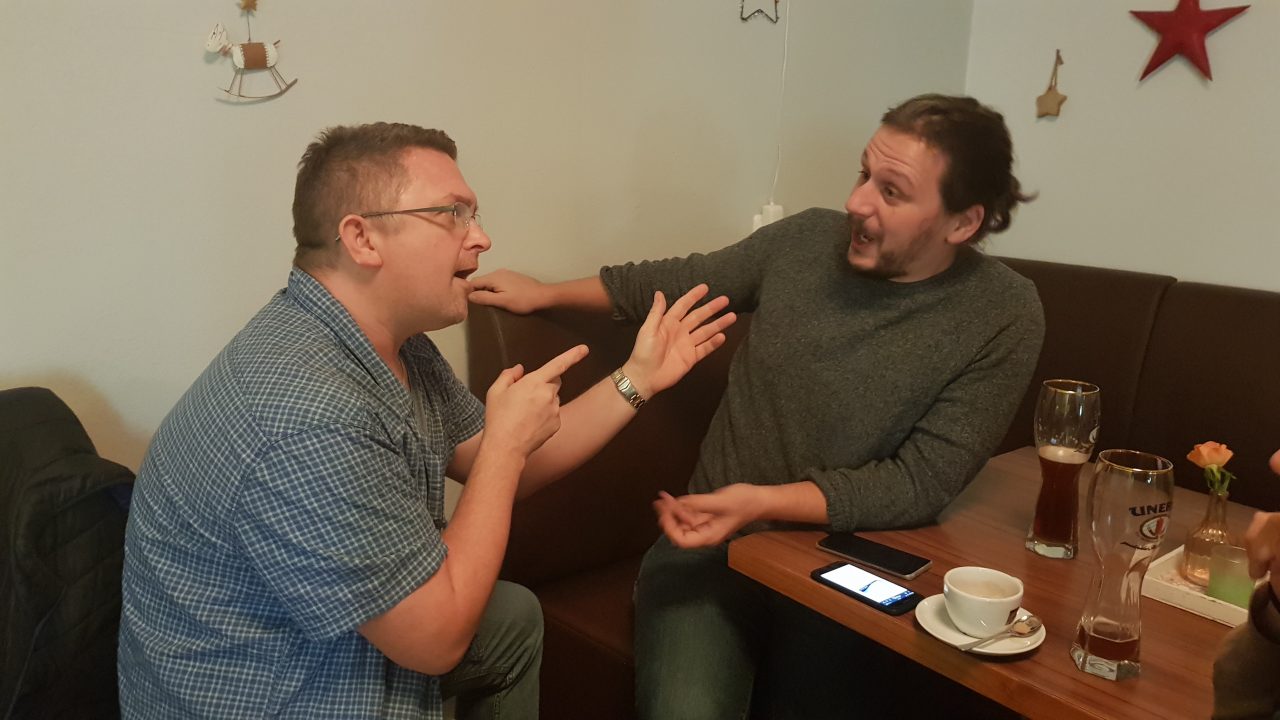 When Scots argue: Jason and Joel 🙂